Phone: Classroom: 831 663-2997 Ext. 3409 Google Voice: ‪(831) 221-0051‬ (Call or Text) Remind App: https://www.remind.com/join/cbhs20-21
Email:
Degrees and Certifications:
My Professional Development: ​​2017 NSTA National Conference 2017 Time To Teach Classroom Management Seminar 2017 Time To Teach Differentiated Instruction Seminar 2017 Southern Regional Student Wellness Conference 2017-2018 CJUSD Assessment and Differentiated Instruction Workshop 2017-2018 Google Ed Tech Team San Bernardino Summit 2017-2018 Napa Valley Fall CUE Conference 2018 NGSS California High School Summit 2017-2018 Center for Teacher Innovation Induction Year 1 2018-2019 Kennedy Center's Changing Education Through The Arts (CETA) Course 2018-2019 Illuminate Training Workshop 2018-2019 Argumentative Writing Workshop 2018-2019 Guide to Standards-Based Grading Workshop 2018-2019 Social and Emotional Learning Training 2018-2019 Center for Teacher Innovation Induction Year 2 2019 Teachers on the Estuary Summer Workshop (Elkhorn Slough) 2019-2020 Kennedy Center's Changing Education Through The Arts (CETA) Acting Right Courses 2019-2020 Rancho Cordova Fall CUE Conference 2019-2020 EQ Schools Teacher Academy 2019-2020 NMCUSD Teacher Leadership Academy 2020 Code.org AP Computer Science Principles Workshop
Ms.

Galaviz

CLICK HERE TO VIEW MY TEACHER WEBSITE

Hello!

I am a 9-12th grade Integrated Science and Math teacher for NMCUSD. My Bachelor's studies in Geobiology & Spanish, my Master's degree in Secondary Education, and my 4 years of teaching in an Educational Options setting have prepared me for the challenges teachers face in a 21st Century classroom. I am a dedicated educator that strives to help all students succeed by implementing strategies that target all learning styles.

I am a dedicated teacher who understands the importance of building rapport with students and making content relevant and memorable. I enjoy expanding my professional knowledge by working with committees and attending professional development seminars. I take pride in being a leader by quickly learning, adopting, and implementing innovative strategies and standards-based curriculum. Research, experience, and professional development have provided me with tools necessary to engage students via technology, communication, collaboration, critical thinking, and creativity.

Through my experience and taking part in NGSS lesson studies, I have developed expertise in lesson planning, creating a positive classroom environment, assessment, and evaluation. My professional and welcoming nature thrives in environments where dedication, commitment, and persistence are expected and encouraged.

Thank you for taking the time to visit my website.

- Ms. Galaviz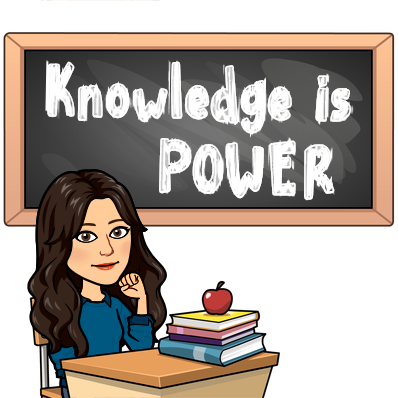 Log into Google Calendar using your district email and password. The ZOOM links & passwords are in the Google Calendar Invites.